Ammon and Liahona Olayan
Added by ammonandliahona on 17th September 2022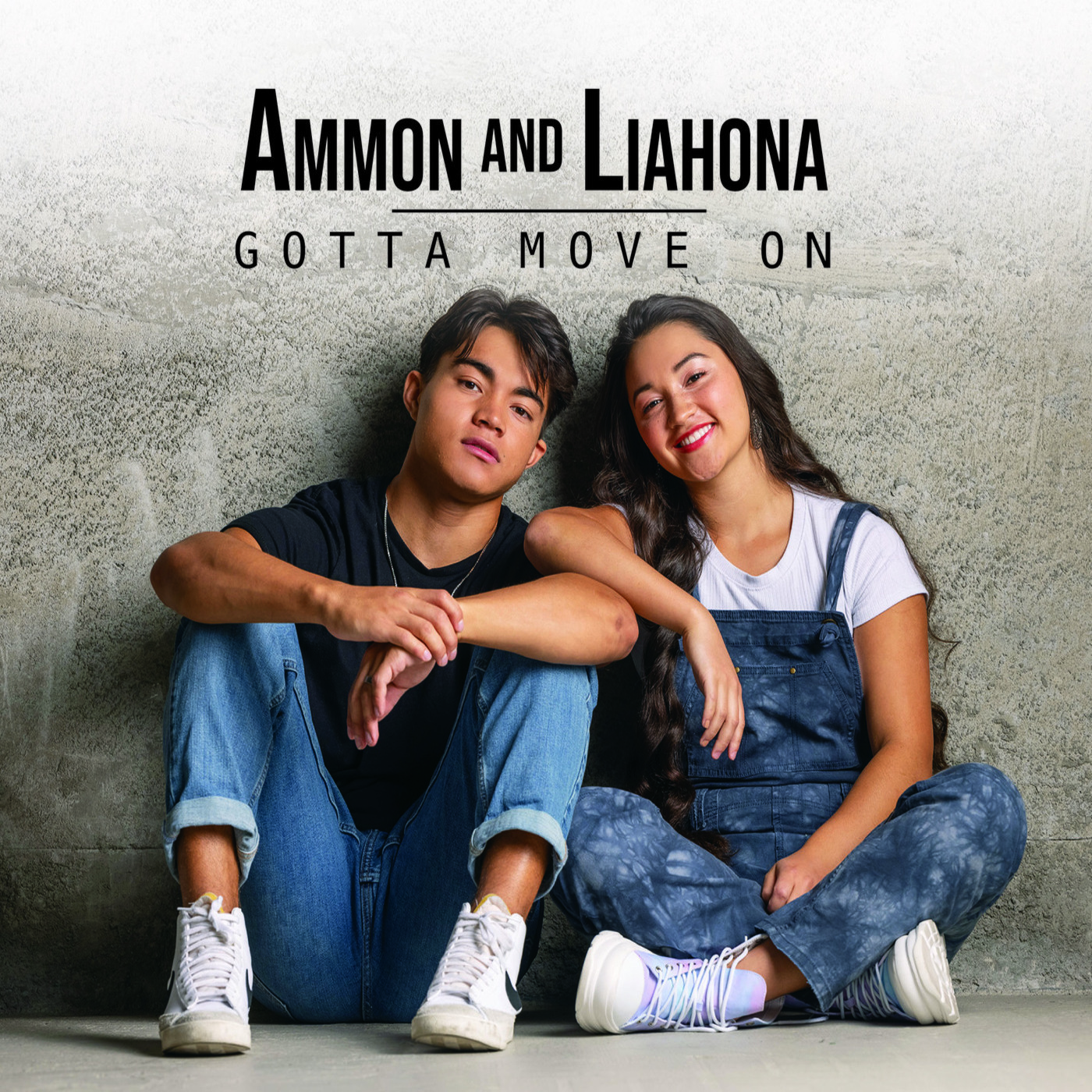 ABOUT THE ARTIST
American Idol Alums, and sensational singer and songwriters - Ammon and Liahona Olayan are thrilled about their new album of self-penned originals called, "Gotta Move On".
The brother and sister duo, Ammon 19, and Liahona 18, the oldest of 9 kids; when they were younger lived on the Big Island of Hawaii, in a tent - to be closer to their family and to learn about their Hawaiian heritage. They lived off the land, had a pet goat, and discovered they could write music. Ammon and Liahona got their American Idol chance from making a zoom video audition. They got a call two weeks later from the Executive Producers giving them the opportunity to go to the show. Ammon and Liahona flew to San Diego where they auditioned for the first time, and the rest is history.

Ammon and Liahona, released their recent Pop/Christian cross over music video "All For You", on YouTube on July 19 gaining over 4.5 million views in one month. The single was released on August 15th, on all digital platforms. They released their second single "Nervous" from the album on September 16.

Their songs are truly a blessed mix of smoky ballads, "Came From Heaven", to upbeat top 40 toe tapping ditty, "What True Love is All About", to "Mamacita's" original Latin grooves, and then there's, "Gotta Move On", which will no doubt explode as a historic love anthem. The stylized blending of both Ammon and Liahona's voices are as smooth as it gets, this is a once in a lifetime sound. Excitement is building, and both Ammon and Liahona truly deliver.

These now Utah siblings; Ammon and Liahona have enjoyed huge success ever since their original song "Listen To My Heart" (now called "I Don't Wanna Be Alone") debuted on the ever-popular television show, American Idol in 2021. The song went viral and launched their career. Receiving standing ovations from Luke Bryan, it has now garnered over 11.4 million views.

Their style of music is a mash up of Pop, R & B, Hip-Hop, Soul and Christian; covering a wide range of music genres. The American Idol judges gushed after they heard Ammon and Liahona's audition. Katy Perry said about their Idol appearances. "You are talented beyond belief, incredible songwriters, like you should be signed right now! That's going to be your future, really, really, really, really soon, you're both on the path to greatness". She compared Liahona to Lorde, and Allesia Cara. Luke Bryan said, "You two could write a song for the radio, record it and it would be ready for airplay, you both compliment each other, the sky's the limit. You two are so special and you have it". Lionel Richie said, "Find that tent that you were in and put it in your back yard, because I want you to write more songs".

When asked about their upcoming performance shows, Ammon and Liahona said, "We are so happy to be bringing our style of music to the masses, and that our fans now have the opportunity to fully participate in our new music by being able to see us perform live. American Idol has paved the way for all of the good that has come to us. We proudly want all of our fans, friends and family to know that we are so looking forward to our upcoming shows, and to celebrate with us."

Fresh faced, this multi-talented duo is guaranteed to set the world on fire. Singers, Songwriters Ammon and Liahona are ready to make their mark in music history.
SONGS